Amazon Jobs 2020 As Cloud Support Associate
December 6, 2020
JOBS, 2015 BATCH, 2016 BATCH, 2017 BATCH, 2018 BATCH, 2019 BATCH, 2020 BATCH, CSE DEPT, ECE DEPT, EEE DEPT, EXPERIENCED JOBS, FRESHERS JOB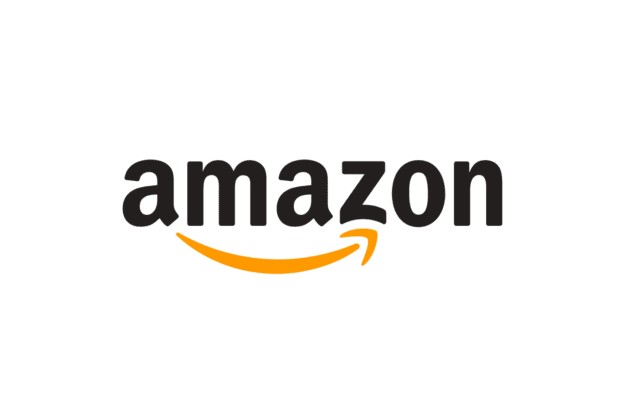 Job Title:Amazon Jobs 2020 As Cloud Support Associate
| Job | Details |
| --- | --- |
| Company | Amazon |
| Website | www.amazon.in |
| Role | Cloud Support Associate |
| Education | Graduate |
| Experience | Freshers |
| Job Location | Bengaluru |
About the Company:
Amazon.com, Inc. is an American multinational technology company based in Seattle, Washington, which focuses on e-commerce, cloud computing, digital streaming, and artificial intelligence.
Job Description
"Many of the problems we face have no textbook solution, and so we-happily-invent new ones." – Jeff Bezos
Amazon has built a reputation for excellence and Amazon Internet Services Pvt. Ltd. (AISPL), the local reseller of AWS is carrying on that tradition while leading the world in cloud technologies.
AWS Services provides developers and small to large businesses access to the horizontally scalable state of the art cloud infrastructure like S3, EC2, AMI, Cloud Front and Simple DB, that powers Amazon.com. Developers can build any type of business on AWS Platform and scale their application with growing business needs.
We want you to help share and shape our mission to be Earth's most customer-centric company. Our evolution from Web site to e-commerce partner to development platform is driven by the spirit of invention that is part of our DNA. We begin every day by inventing elegant and simple solutions to complex technical and business problems. We're making history and the good news is that we've only just begun.
Overview
AISPL Support team is seeking engineers that enjoy solving problems, working with customers, and have technical backgrounds from a variety of different fields including Linux/Windows systems administration, database design and optimization, big data analysis, network administration, and dev ops.
As a member of the AISPL Support team, you will be at the forefront of this transformational technology assisting a global list of companies that are taking advantage of a growing set of services and features to run their mission-critical applications.
You will work with leading companies in this space and directly with the engineering teams within Amazon developing these new capabilities. You will be surrounded by people that are smart, passionate about cloud computing and believe that world class support is critical to customer success.
AISPL Cloud Support team provides technical support to customers that are building mission-critical applications on top of AWS services.
Why AWS Support?
Follow-the-sun model with support sites located globally: No after hours and on-call in this role.
Career development within Support team: We promote advancement opportunities including Senior Support Engineer, SME, Team Lead, Solutions Architect, Operations Manager and Technical Account Manager.
Variety: Support engineers not only work a broad spectrum of technical issues but may also coach/mentor new hires, develop and present training, partner with development teams on complex issues or contact deflection initiatives, participate in recruiting, write tools/script to help the team or work with leadership on process improvement or strategic initiatives.
Role – Cloud Support Associate
Amazon has a history and tradition of leading the world in Web-related technologies and services. Now, with AISPL Support you have the chance to join us as a Cloud Support Associate who helps individuals and businesses take their computing infrastructures and applications into the Cloud.
Responsibilities
At Amazon Jobs Every day will bring new and exciting challenges on the job while you:
Learn and use groundbreaking technologies
Apply advanced troubleshooting techniques to provide unique solutions to our customers' individual needs
Interact with leading technologists around the world and resolve customer issues
Drive customer communication during critical events
Basic Qualifications
0-1 years of experience in Linux/Windows Systems administration OR Database design and Optimization OR BigData Analysis OR Network administration OR Dev-ops.
Bachelor's Degree in Engineering in one of the branches (CSE/IT/ECE/EEE) or MCA
Troubleshooting / Support experience
Programming / scripting experience (Java, Perl, Ruby, C#, and/or PHP)
Excellent oral and written communication skills
Self-starter who is excited about technology
Preferred Qualifications
Basics in OS concepts / Linux/Unix Systems administration (Ubuntu, CentOS, RedHat, Solaris, etc)
Basic knowledge in Networking (TCP/IP, DNS) /Database
Strong customer focus & Multi-tasking skills
Exposure to Cloud computing
Note: Apply Before the Job Expires 🙂
Job Title:Amazon Jobs 2020 As Cloud Support Associate
FAQ (Frequently Asked Questions)
How can I get Amazon Jobs?
To Apply Amazon Jobs Visit Careers Page of Amazon www.amazon.in and apply your Job.
What is the Description of Amazon jobs Associate?
Device Associates at Amazon Appstore test cutting edge apps and products at the user level , both manually and with automated tools. Device Associates at Amazon are excellent individual contributors capable of taking up tasks of test case execution from start to completion with minimal help.
What is the EDUCATIONAL QUALIFICATIONS Of Amazon Jobs?
B.Tech/BE, M.Tech/ME, BSC, MCA with specialization in Computer Science, Information Technology.
Which job is best in Amazon?
Software development engineer II (SDE2), Technical program manager II, Senior program manager, Software engineer II, Software development engineer I (SDE I), Software engineer I, etc..
What is the average salary in Amazon?
Amazon.com Inc pays its employees an average of ₹806,780 a year. Salaries at Amazon.com Inc range from an average of ₹226,064 to ₹2,893,545 a year.