Accenture Jobs For Freshers As Associate Software Engineer
December 2, 2020
JOBS, 2015 BATCH, 2016 BATCH, 2017 BATCH, 2018 BATCH, 2019 BATCH, 2020 BATCH, CIVIL DEPT, CSE DEPT, ECE DEPT, EEE DEPT, EXPERIENCED JOBS, FRESHERS JOB, MECH DEPT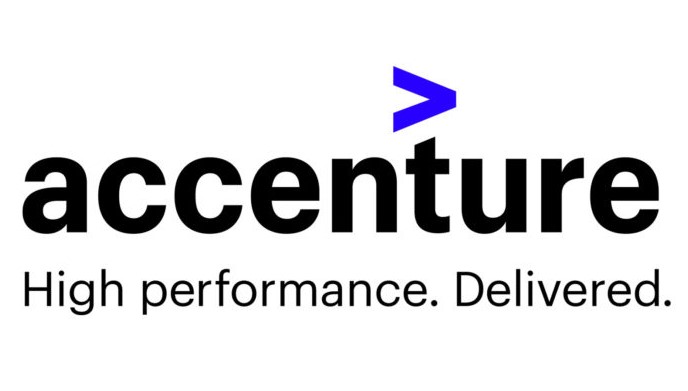 Job Title: Accenture Jobs For Freshers As Associate Software Engineer
| Job | Details |
| --- | --- |
| Company | Accenture |
| Website | www.accenture.com |
| Role | Associate Software Engineer |
| Education | Any Graduate |
| Experience | 0-1 years |
| Job Location | Bangalore, Hyderabad, Chennai, Mumbai, Pune, Gurugram |
About the Company:
Accenture is a global professional services company with leading capabilities in digital, cloud and security. Combining unmatched experience and specialized skills across more than 40 industries, we offer Strategy and Consulting, Interactive, Technology and Operations services—all powered by the world's largest network of Advanced Technology and Intelligent Operations centers.
Accenture has been operating in India since 1987 and is the largest operations for Accenture globally, with more than 200,000 people. Of all our accomplishments, we take pride in greater performance, diversity and innovation. We bring tangible outcomes for our clients through provocative thinking and transformative insights. Our work and collaboration in innovation and technology bolster businesses and industries, leading us into an exhilarating post digital Now.
Job Description:
Join our team that is developing, designing, and maintaining technologies that improve the way our clients and the world works. Working in challenging and dynamic environments, using their versatility to create and support technology solutions that meet client requirements from analysis to implementation
What would you do?
As an Associate Software Engineer, you would largely be involved in:
Design, build, test, assemble, support, and configure the application using business requirements
Understand business drivers that will impact performance and deliver software to those expectations
Bake technology trends into solutions; Participate in the development of automation solutions, new functionality, and technologies and integrate them into existing solutions
Responsible for incident resolution and support extended to customers through voice interaction/email/chat/remote support
What we need?
We would love you to have:
Ability to anticipate and resolve business issues with agility
Multi-disciplinary and versatile with an aptitude to learn and apply new skills faster
Good analytical and problem-solving skills and proficient in verbal and communication skills
Deliver code, to time and quality expectations and participate in peer reviews
Take ownership of the successful implementation of the solution
Support infrastructure operations and /or manage delivery for IT production system and services
Flexibility to relocate for project deployment to any part of India and work in 24X7 shifts basis business requirement
Note: Apply Before the Job Expires 🙂
Also, the below mentioned will be preferred:
Basic understanding of ABAP Development on HANA, CDS, AMDP, Performance Analysis
Experience or knowledge in configuration, customization of Salesforce.com applications
Good working knowledge in J2EE and full-stack development
Knowledge and development experience of .NET (ASP.NET/ASP.NET MVC)
Eligibility for Accenture India Off Campus Drive 2020:
B.E, B.Tech (All streams/branches)
2019 & 2020 graduates can apply
An aggregate of 65 percent/6.5 CGPA and no active backlogs at the time of recruitment process and during onboarding
Maximum one-year gap in education (post 10th standard till completion of graduation)
0-1 year of work experience can apply
The candidates should have certification, academic project experience/ internship, or work experience in the following technologies:
Java
ASP.Net
SAP ABAP
SFDC
Candidates must be eligible to work in India either by citizenship or have relevant work permit documents
Candidates who have worked or applied at Accenture before (if any) must disclose the details at the time of application.
Please note that Bhutan and Nepal nationals can work in India without a need for obtaining a work visa. All other foreign nationals require a work visa or an Overseas Citizenship of India (OCI) or Person of Indian Origin (PIO) card to work in India.
Job Title: Accenture Jobs For Freshers As Associate Software Engineer
FAQ (Frequently Asked Questions)
Does Accenture hire Freshers?
Yes, Accenture hire Freshers as SDE in their organisation.
What is the Recruitment Process in Accenture Jobs?
In Accenture conducts 3-4 rounds to select freshers as SDE in their organisation.
How can I apply for Accenture jobs?
To apply accenture jobs Visit Accenture Official Page and navigate to careers page or visit plsanu.com to apply the job.
How many interview rounds are there in Accenture Jobs?
In Accenture jobs There are mainly three rounds in Accenture interview 1. Aptitude/Verbal ability round/Written Round. 2. Technical Interview Round. 3. HR round.
What are common Asked Accenture interview questions?
1.Why Accenture? 2.Was there a time when you dealt with conflict in a team? 3.What are you looking for in a company?
Job Title: Accenture Jobs For Freshers As Associate Software Engineer