Amazon Jobs For Freshers As Sales Associate
December 2, 2020
JOBS, 2015 BATCH, 2016 BATCH, 2017 BATCH, 2018 BATCH, 2019 BATCH, 2020 BATCH, CIVIL DEPT, CSE DEPT, ECE DEPT, EEE DEPT, EXPERIENCED JOBS, FRESHERS JOB, MECH DEPT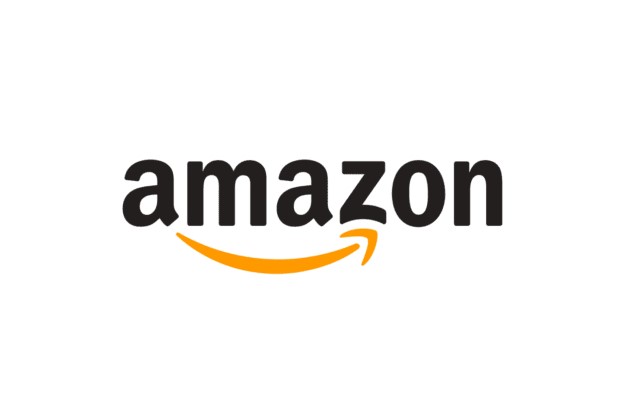 Job Title: Amazon Jobs For Freshers As Sales Associate
| Job | Details |
| --- | --- |
| Company | Amazon |
| Website | www.amazon.in |
| Role | Sales Associate |
| Education | Graduate |
| Experience | Freshers |
| Job Location | Karnataka |
About the Company:
Amazon.com, Inc. is an American multinational technology company based in Seattle, Washington, which focuses on e-commerce, cloud computing, digital streaming, and artificial intelligence.
JOB DESCRIPTION:
Are you customer obsessed, flexible, smart and analytical, strategic yet execution focused and passionate about e-commerce? Are you an experienced, entrepreneurial leader with a strong work ethic? If yes, this opportunity will appeal to you.
Amazon Services offers services to sellers in multiple countries to sell on Amazon websites globally and grow multi-channel commerce. See www.amazonservices.com for details of products and services. As a Business Development Manager within Amazon Services, you will have the exciting opportunity to help shape and deliver on a strategy to enable broad use of Amazon Services by small/medium sellers and large enterprises in India wishing to sell globally, and play a key role in influencing product selection on global Amazon websites. The objective of this position is to deliver on-going new business growth to Amazon's suite of seller services for businesses of all sizes by recruiting third-party sellers that deliver competitive pricing and broad product selection.
Working in a dynamic sales environment, you will be responsible for prospecting, qualifying, negotiating and closing agreements with third-party sellers. Your success will be measured by the product selection and revenue your clients bring to the platform. Your responsibilities will include helping define key retailer segments to target, establishing seller relationships, and drive the day-to-day interactions with these companies in order to build long-term business opportunity. The ideal candidate will possess a demonstrated ability to think strategically about business, product, and ecommerce challenges, with the ability to build and convey compelling value propositions to sellers of all sizes.
To be successful in this role you will have superior communication, presentation and organisational skills. Operating in a fast-moving and sometimes ambiguous environment you will work autonomously taking full control and responsibility for hitting business objectives. This role provides opportunities to develop original ideas, approaches, and solutions in a competitive and ever changing business climate.
Specific responsibilities include the following:
In Amazon jobs Understand Amazon Services products and services and be able to articulate its functions and benefits to external audiences.
Help define the seller base and industry verticals we target and influence a sales plan that is in line with our global seller business direction.
Work across key internal stakeholders to set priorities and develop account targets that underpin category strategy and knowledge of the local market.
Track and report performance using appropriate metrics. Achieve productivity and seller satisfaction targets
Engage with internal and external customers/teams to improve products and business processes.
Identify specific prospects/partners to approach, communicate the specific value proposition for their business and use case, and establish long-term, successful partnerships.
Work closely with senior executives at interested sellers to successfully negotiate deals and help in on-boarding.
Review and monitor performance and sales of key partners to manage their performance.
Personal attributes and competencies:
Demonstrated intense customer focus.
Demonstrated highest level of integrity, intellectual honesty, and strong work ethic.
Sharp, analytical, and thoughtful. Has sound judgment and ability to be right a lot. Thoroughly thinks through problems to come up with solutions. Applies fair and consistent criteria. Gathers the right input/data. Uses intuition. Is decisive. Makes good decisions when analysis of data is not sufficient to reach a conclusion.
Proven ability to successfully thrive in an ambiguous environment and changing market conditions.
Simplifier but at the same time things big, takes smart risks, is innovative and can think out of the box. Develops original ideas, approaches, and solutions to typical, unusual, or difficult situations or problems.
Takes initiative. Doesn't wait to be asked. Plans efficiently while avoiding analysis paralysis.
Consistent effort, intense commitment, and willingness to go above and beyond when needed.
Strong team player, acts like an owner, and ultimately focused on delivering results with high standards.
Note: Apply Before the Job Expires 🙂
Location:
This position is based out of India and will require travel. The person will work closely with European Business Development.
BASIC QUALIFICATIONS
Deep understanding of and passion for e-commerce required.
For Amazon jobs Experience in a highly analytical, results-oriented environment with external customer interaction required.
Proven analytical skills and demonstrated ability to manage the business by the numbers. Must be metrics-driven.
Excellent written and oral communication and presentation skills and the ability to express thoughts logically and succinctly.
Demonstrated active listening skills, highly consultative and solutions-oriented.
Bachelor's degree required, MBA is preferred
PREFERRED QUALIFICATIONS
Experience with e-commerce, retail, advertising, or media would be an advantage
Previous responsibility for strategic development, product management or product marketing, revenue targets and quotas is highly desirable.
Prior experience influencing C-level executives highly desirable
Deep understanding of the retail and wholesale landscape in India with prior interactions with sellers and distributors is desirable.
Experience selling nascent (embryonic/start-up) products/services into new markets is desirable.
Job Title: Amazon Jobs For Freshers As Sales Associate
FAQ (Frequently Asked Questions)
How can I get Amazon Jobs?
To Apply Amazon Jobs Visit Careers Page of Amazon www.amazon.in and apply your Job.
What is the Description of Amazon jobs Associate?
Device Associates at Amazon Appstore test cutting edge apps and products at the user level , both manually and with automated tools. Device Associates at Amazon are excellent individual contributors capable of taking up tasks of test case execution from start to completion with minimal help.
What is the EDUCATIONAL QUALIFICATIONS Of Amazon Jobs?
B.Tech/BE, M.Tech/ME, BSC, MCA with specialization in Computer Science, Information Technology.
Which job is best in Amazon?
Software development engineer II (SDE2), Technical program manager II, Senior program manager, Software engineer II, Software development engineer I (SDE I), Software engineer I, etc..
What is the average salary in Amazon?
Amazon.com Inc pays its employees an average of ₹806,780 a year. Salaries at Amazon.com Inc range from an average of ₹226,064 to ₹2,893,545 a year.
Job Title: Amazon Jobs For Freshers As Sales Associate