AutoCAD Basic Udemy Course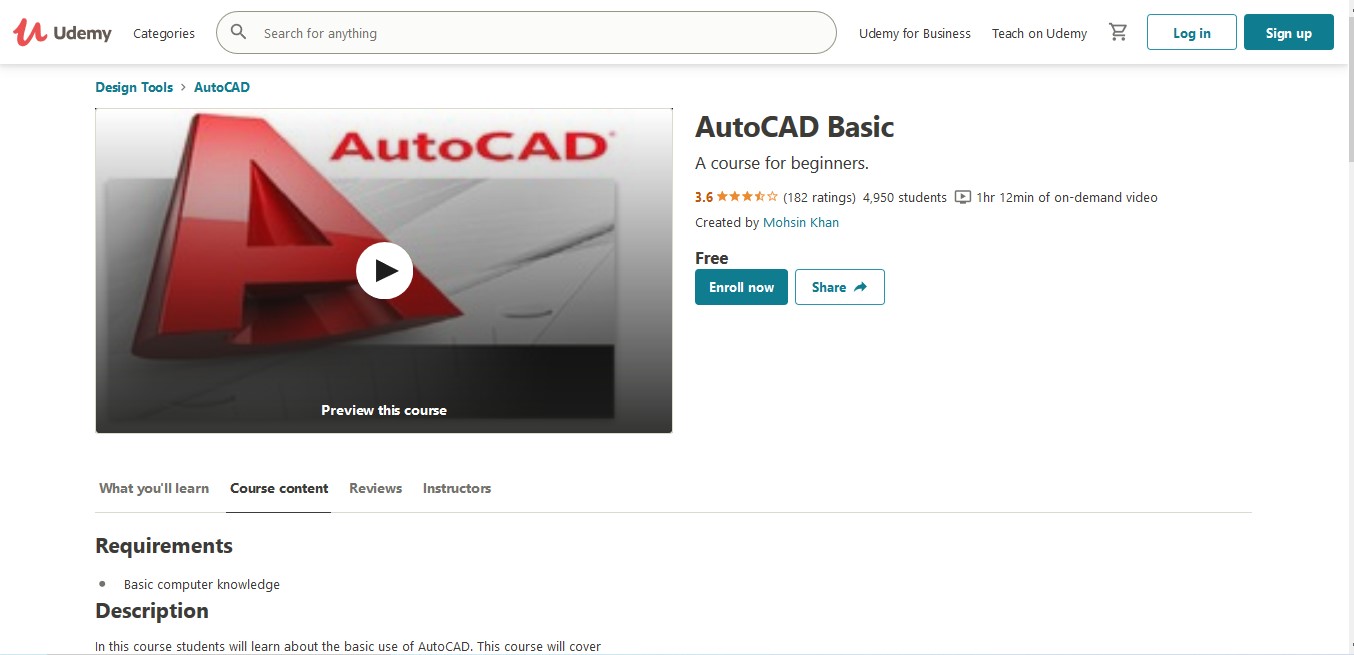 Course Description:
In this course students will learn about the basic use of AutoCAD. This course will cover introduction to AutoCAD, Sketch, Modification, Dimensioning & Text, Layers. This course is available in Hindi language only. This course is suitable for all those who want to learn about AutoCAD basics, and have little to intermediate knowledge of operating a computer. Little to no knowledge of AutoCAD is required for taking this course.
What you'll learn
Will be able to use autocad on a basic level.
Who this course is for:
Anyone with a basic knowledge of computer can take this course.
AutoCAD Basic
Limited Time Offer
Join Our Groups For Instant Updates