Qualcomm Hiring Freshers As Associate Engineer Off Campus Drive 2020 B.E/B.Tech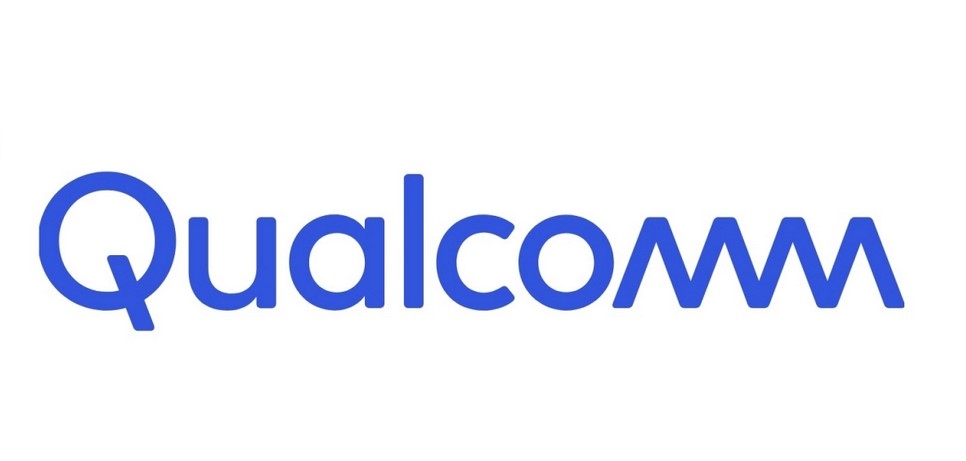 Qualcomm Hiring Freshers As Associate Engineer Off Campus Drive 2020 B.E/B.Tech
| Job | Details |
| --- | --- |
| Company | Qualcomm |
| Website | https://www.qualcomm.com/ |
| Role | Associate Engineer |
| Education | B.E/B.Tech |
| Exp Needed | Freshers |
| Job Location | Hyderabad |
Qualcomm Off Campus Drive 2020:
Our Work Experience is the combination of everything that's unique about us: our culture, our core values, our company meetings, our commitment to sustainability, our recognition programs, but most importantly, it's our people. Our employees are self-disciplined, hard-working, curious, trustworthy, humble, and truthful. They make choices according to what is best for the team, they live for opportunities to collaborate and make a difference, and they make us the #1 Top Workplace in the area.
Job Title: Qualcomm Hiring Freshers As Associate Engineer

Job Overview:
Qualcomm is a company of inventors that unlocked 5G ushering in an age of rapid acceleration in connectivity and new possibilities that will transform industries, create jobs, and enrich lives. But this is just the beginning. It takes inventive minds with diverse skills, backgrounds, and cultures to transform 5Gs potential into world-changing technologies and products. This is the Invention Age – and this is where you come in.
General Summary:
Develops, creates, and modifies general computer applications software or specialized utility programs. Analyzes user needs and develops software solutions. Designs software or customizes software for client use with the aim of optimizing operational efficiency. May analyze and design databases within an application area, working individually or coordinating database development as part of a team. Modifies existing software to correct errors, allow it to adapt to new hardware, or to improve its performance. Analyzes user needs and software requirements to determine feasibility of design within time and cost constraints. Confers with systems analysts, engineers, programmers and others to design system and to obtain information on project limitations and capabilities, performance requirements and interfaces. Stores, retrieves, and manipulates data for analysis of system capabilities and requirements. Designs, develops, and modifies software systems, using scientific analysis and mathematical models to predict and measure outcome and consequences of design.
The responsibilities of this role include:
• Working under close supervision.
• Taking responsibility for own work and making decisions with limited impact; impact of decisions is readily apparent; errors made typically only impact timeline (i.e., require additional time to correct).
• Using verbal and written communication skills to convey basic, routine factual information about day-to-day activities to others who are fully knowledgeable in the subject area.
• Completing most tasks with multiple steps which can be performed in various orders; some planning and prioritization must occur to complete the tasks effectively; mistakes may result in some rework.
• Exercising some creativity to troubleshoot technical problems or deal with novel circumstances.
• Limited problem solving required, generally in the nature of troubleshooting simple processes or technology. The responsibilities of this role do not include:
• Financial accountability (e.g., does not involve budgeting responsibility).
• Influence over key organizational decisions.
• Role in strategic planning.
Principal Duties & Responsibilities
• Gathers integrates and interprets information specific to a module or sub-block of code from a variety of sources in order to troubleshoot issues.
• Makes straightforward decisions based on well-defined task requirements.
• Collaborates with others inside the project team to accomplish project objectives.
• Networks with colleagues within their own team to gain insight, ideas, and connections.
• Communicates with the project lead to provide status and information about impending obstacles.
• Stays focused and deals with setbacks in a timely manner.
• Prioritizes project deadlines and deliverables with close supervision.
• Adapts to changes and setbacks in order to meet deadlines.
• Resolves straightforward software issues and bugs within a reasonable amount of time.
• Escalates technical issues to an appropriate party (e.g., project lead, colleagues).
• Designs small features or approach for a straightforward coding effort.
• Writes readable code for small features or minor bug fixes to support collaboration with other engineers.
IT Core Competencies N/A
Required Competencies (All competencies are required upon entry)
• Analytical Skills – The ability to collect information and identify fundamental patterns/trends in simple to moderately complex data. This includes the ability to gather, integrate, and interpret information from several sources.
• Communication- The ability to convey information clearly and accurately, as well as choosing the most effective method of delivery (e.g., email, phone, face-to-face). This includes using a technically sound communication style both verbally and in writing.
• Creating the New and Different – The ability to be creative. This includes the ability to produce breakthrough ideas, being a visionary, managing innovation, seeing multiple futures, having broad interests and knowledge, and gaining support in order to translate new ideas into solutions. This also includes the ability to plan and implement unconventional ideas and speculate about alternative futures without all of the data.
• Decision Making – The ability to make quick, accurate decisions. This includes the ability to weigh alternatives and take into account the impact of the decisions on people, equipment, or other resources.
• Getting Organized – The ability to be organized, resourceful, and planful. This includes the ability to leverage multiple resources to get things done and lay out tasks in sufficient detail. This also includes the ability to get things done with fewer resources and in less time, work on multiple tasks at once without losing track, and foresee and plan around obstacles.
• Software Engineering – Knowledge of the overall process for developing new software. This includes knowledge of the roles and responsibilities of software engineering and other functions, major phases, checkpoints and deliverables. This also includes the ability to identify common issues and considerations for bringing a new product to the marketplace.
• Technical Troubleshooting – Knowledge of systematic approaches to solving common technical problems (e.g., hardware, software, application, operational). This includes the ability to identify problems and report and escalate problems according to established procedures. This also includes the ability to identify available resources for troubleshooting.
Additional Competencies N/A
Minimum Qualifications:
• Bachelor's degree in Engineering, Information Systems, Computer Science, or related field.
Preferred Qualifications N/A
Physical Requirements:
• Frequently transports between offices, buildings, and campuses up to ½ mile.
• Frequently transports and installs equipment up to 5 lbs.
• Performs required tasks at various heights (e.g., standing or sitting).
• Monitors and utilizes computers and test equipment for more than 6 hours a day.
• Continuous communication which includes the comprehension of information with colleagues, customers, and vendors both in-person and remotely.
Qualcomm Hiring Freshers As Associate Engineer Off Campus Drive 2020 B.E/B.Tech
Apply Before the link Expires