Cognizant Recruitment Freshers as Data Process Executive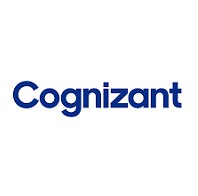 Cognizant Recruitment Freshers as Data Process Executive
| Job | Details |
| --- | --- |
| Company | Cognizant |
| Website | https://www.cognizant.com |
| Role | Process Executive – Data |
| Employment Type | Full Time Employee |
| Job Location | Noida, Uttar Pradesh, India |
About Cognizant:
Cognizant (Nasdaq-100: CTSH) is one of the world's leading professional services companies, transforming clients' business, operating and technology models for the digital era. Our unique industry-based, consultative approach helps clients envision, build and run more innovative and efficient businesses. Headquartered in the U.S., Cognizant is ranked 194 on the Fortune 500 and is consistently listed among the most admired companies in the world. Learn how Cognizant helps clients lead with digital at www.cognizant.com or follow us @Cognizant.
Responsibility:
Job Title: Cognizant Recruitment Freshers as Data Process Executive
Qualification:
Graduate (exclusion: BE/BTech/MCA)
Business / Customer:
New Business process such as Policy creation, Documentation collection & Review, seeking regulatory approvals, Policy despatch, Reinstatements, Endorsements, Renewals, product conversions, underwriter support, Authorisations, Binding, quotes and Policy Issue, multiple levels of coding, Agency , broker and Vendor support such as Respond to queries, commision calculations & Pay out, contract renewals, Agent licensing,.
Policy owner services:
Change endorsements, cancellations, rconciliations, wire trasnfers, ACH handing, respond to queries via calls or email regarding any of the indicative trasactions listed above
Claims management Claim registration through calls or emails related to First notice of loss, workers compensation, death claims, medical bill review, medical coding, disability claims, surveyor document review, trasncription, Investigation, Assignments, Fraud management, Legal documents, invoices, Appeals,, Tax compliance.
Statutory and Legal reporting requirements.
Note: Apply Before the Link expires!
Project / Process:
100% Process adherence to transaction processing timelines involving Moneyin, Moneyout, Enrollment processes to avoid back dated transactions and other measurable metrics.
100% adherence to the legal guidelines as per the business framework.
Process predefined number of transactions as assigned.
Meets internal process metrics related transaction processing involving MoneyIn, Moneyout, Enrollment, death, liquidation processing etc, (such as productivity, quality, Consistency Index ) as defined for the subprocesses.
Adhere to audit compliance ( SAS 70, Statutory Audit) of all relevant processes as laid out in process documentation.
Meet process SLAs / metrics – productivity and quality targets within the established timelines.
Ensure process guidelines are followed and met as documented.
Respond to data requests.
Adhere to shift handover processes.
Raise process related issues / concerns on time with process and team leads.
Record data relating to production statistics, enduser related notes, etc as appropriate.
Stay updated with the process knowledge / changes refer to knowledge updates/ repositories to effectively process transactions.
Adhere to security practices set by organization.
Provide updates and submit reports related to own area of work.
Perform rework on policies which were not processed First Time Right.
Capture predefined policies/amendments in the client system during a business day.
Record the output in the system provided by Cognizant.
Highlight process related issues / concerns proactively with TL/TMs.
Refer to knowledge updates/ repositories to effectively process transactions.
For Voice Processes:
Answer calls from customers/end users based on agreed time frames.
Transfer calls involving next level of service to the appropriate department as per the given guidelines.
First time resolution of issues/queries.
People / Team:
Contribute to and participate in knowledge sharing sessions.
Complete all mandatory certifications as per the requirement of the business.
Align individual goals with team objectives (work cohesively with the team).
Participate and contribute to organizational activities.
Record own attendance and time sheet related data to ensure correct billing.
Conduct refresher training.
Collate team performance data for reporting purposes as and when requested by the Process and Team Lead.
Completes all mandatory assessment/ certifications as applicable like Antimoney laundering training (AML).
Cognizant Recruitment Freshers as Data Process Executive
Apply Before the link Expires
Join Our Groups For Instant Updates